Will C. Crawford Alumni Association & Foundation

Will C. Crawford Alumni Association and Foundation

Welcome to the Crawford High School Foundation
This page is devoted to the Will C. Crawford High School Foundation Inc.
The Crawford High School Foundation is a non-profit organization created to enhance
the overall educational experience of present and future students, by raising, managing and disbursing funds to support the educational programs and the general welfare of Crawford High School.
Crawford Foundation is the parent organization for the Crawford High School Alumni Association. The Alumni Association maintains an extensive database - 30,000+ person strong - of alumni, teachers and staff so we can help them stay connected with their alma mater and classmates. In addition to providing class reunion guidance.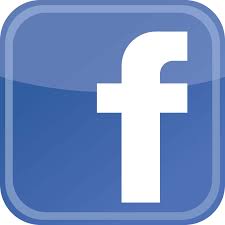 Join us on Facebook. Our group is:

Will C. Crawford Senior High

.
Crawford's New Stadium - Click
HERE!
New Stadium Article - Click HERE
San Diego Unified School District Project Portfolio of Crawford's Upgrades
(pdf file)
---
Support Crawford High School
Once a Colt, Always a Colt!
Any of these are opportunities for donating can add up to hundreds and perhaps thousands of dollars in funds for the students at Crawford High School. Please consider donating today!
Will C. Crawford High School Foundation Inc., also doing business as Crawford High School Foundation, is a 501(c)(3) nonprofit organization. Your contribution is tax -deductible to the extent allowed by law. Our Tax ID #33-0600247. The principal office for the Crawford High Foundation is 4191 Colts Way, San Diego, CA 92115. Phone number is 619.362.3700.
---
We Offer Several Ways To Donate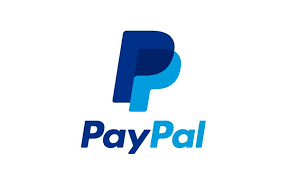 Donate safely and securely. Click on the Donate button below to take you to the PayPal website. You don't need a PayPal account to donate. Pay with your credit card or log in if you do have a PayPal account. Note: If you want your donation to go to a specific sport, class, club, etc., click on the link "Direct my donation to the following" and type in where you want your donation to go.
---
DONATE BY CHECK - please download and fill out this form and send with your donation to:
Crawford High School Foundation
---

(crowd funding)
Our, all volunteer, Alumni Foundation mission is to assist students, teachers and staff achieve their goals and help maintain a positive school experience. In the past year, we have funded the mascot and its maintenance, helped buy or reach out for: specialty school supplies and trophies, bought headsets for the special needs students and a washer/dryer for them to learn life skills while helping the athletic department. We also donated to our Math, Music, Science and Athletics programs. We fund the yearbook entry fee to the San Diego County Fair and an outreach booth at the Rolando Street Fair. Crawford has an automotive shop program as well as other classes designed to hone students' future job skills. We grant a few nominal scholarships for students continuing to college or trade schools. We would like to continue to include our alumni and friends and local community. Please help us be a part of their success. We're located at 4191 Colts Way, San Diego, CA 92115.
Help us by donating to our GoFundMe campaign HERE. Thank you!!
---

(crowd funding)
Our friend and fellow board member Tom Rowe '66 left this life too soon but Tom's was a life lived with purpose; We are pleased to name a scholarship for this quintessential fan of Will C. Crawford High school activities, students, staff. We will remind each scholarship recipient that "a life lived for others is a life well lived." May his school spirit live on through this scholarship legacy. If you would like to donate in his name to the Crawford Foundation, please click HERE to go to his GoFundMe campaign. Thank you!
---

(crowd funding)
My name is Cedric Nealy, I am the new Baseball coach at Crawford High School. We are an inner city school and as you may or may not know there are a lot student athletes who would love to play baseball. Due to their financial situation they are unable to participate. I believe that if they had the proper equipment it would ease the cost off the families and the kids can regain the self-motivation to play and succeed. As you know baseball has grown outside the inner city. When I contacted Ty Waller baseball coach with the Oakland A's who is a Hoover High alumni, he was not only able to come out and talk to the players but donate some baseballs as well. My players know and believe that there are people who went to an inner city school and are willing to give back. We believe that if former Crawford Alumni, Business and anyone who would love to donate to our program the kids would be very grateful and go back to enjoying the feeling of playing baseball once again without financial stress. Your donation would greatly help our kids.
Please consider donating today. Thank you for your support!
Click

HERE

to go to the Crawford Baseball Go Fund me website.
---

You shop. Amazon gives.
Amazon donates 0.5% of the price of your eligible AmazonSmile purchases to Will C. Crawford School Foundation.

AmazonSmile is the same Amazon you know. Same products, same prices, same service.

Support the Will C. Crawford High School Foundation by starting your shopping at smile.amazon.com
You can manage your purchases and other account information on Amazon.com and AmazonSmile using a single account. They are interchangeable.
On your first visit to smile.amazon.com, you will be prompted to select a charitable organization to receive donations before you begin shopping. The Foundation is listed as Will C. Crawford High School Foundation.
---

Use the Benefit app at checkout for your everyday shopping, in-store and online, and support the things that matter most.
Benefit is the mobile payments app that funds the things that matter most through everyday transactions. Use the Benefit app to check out at the register in-store or on the checkout page online. Paying with Benefit is faster, safer, and more rewarding than traditional payment methods. Each purchase earns between 2% - 20% of the transaction total that is sent to the Crawford Foundation!
Go to https://www.benefit-mobile.com/ to download the app to your smart phone. The Foundation is listed as Crawford Foundation.
---

As of June 30, 2018, eScrip Online Mall is no longer available.
---

Free Ways to Help Will C. Crawford High School Foundation Raise Much-Needed Funds.
Every time you shop at any of the 1,000+ online stores in the iGive network, a portion of the money you spend benefits Will C. Crawford High School Foundation. It's a free service, and you'll never pay more when you reach a store through iGive. In fact, smart shoppers will enjoy iGive's repository of coupons, free shipping deals, and sales. To get started, just create your free iGive account.
Start iGiving at: www.iGive.com/WCCHSF
---

You Auto Donate Program
- Donate your old car, truck, van, RV, trailer, and mobile home to Crawford Foundation. Your donation will help fund vital programs at Crawford High School. Click
HERE
for the informational flyer or go to

You Auto Donate

for additional information or to fill out the form to donate your car now!
Foundation Mailing Address
Attn: CRAWFORD FOUNDATION
IMPORTANT: To ensure delivery of mail to the Foundation, you must write ATTN: CRAWFORD FOUNDATION as part of the address.
Crawford High School Main Number
Crawford Alumni Association
Please email us if any links on this page are broken.