Will C. Crawford Alumni Association & Foundation

Current Reunions for Will C. Crawford High School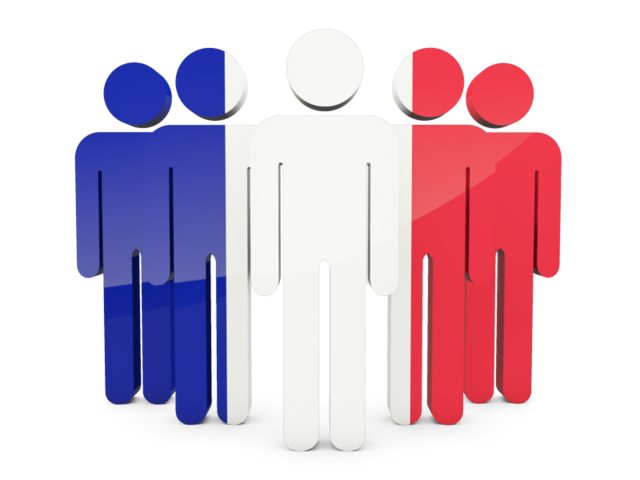 WHO'S MY REUNION CONTACT?
If you have a reunion coming up and would like the name of the contact person for your class reunion and it is not listed here, you may find the contact person under "Classmate Profiles". Just select your class and scroll through to see if anyone has "reunion contact" listed after their name. Otherwise, please email us at crawford.database@yahoo.com or leave your name and phone number with the CHS Alumni Association Phone Message Center at 619.463.7576, and the Alumni Co-Chair will contact you.
REUNION COMMITTEES
If you are planning or having a class reunion and do not see this information posted here, please email us at

crawford.database@yahoo.com

with your reunion information and we will post it for you as soon as possible.
Did you know that as a reunion committee representing your class, your committee can be sanctioned under the Crawford Foundation umbrella? This means that after your reunion committee is approved, your committee can use the Foundation's event insurance. And it's all FREE! Just contact us at crawford.database@yahoo.com and let us know that you would like your committee to be sanctioned. It's that simple.
For more detailed information and guidance, it is recommended that you attend one of the Crawford Foundation meetings. The Crawford Foundation meets in the Crawford library, the 2nd Tuesday of each month at 4:00pm, excluding the months of July, August and December.
Check out John Fry's ('62) reunion photo page. Click here.
*Class size is students who graduated with diplomas.
Year

Contact/Event

CRAWFORD HIGH SCHOOL

1959

1960

1961

1962

Lynn Routt Swanson posted some pictures of the '62 reunion class lunch on the Colt Corral Facebook page. Click on the Facebook logo.

600

1963

Class of 1963 -- 55th Reunion

When: Saturday October13, 2018
6 PM to 9 PM

What: Drinks (a No Host bar)
and Dinner (a hosted Mexican Buffet)

Where: Casa Guadalajara Restaurant
4105 Taylor Street
San Diego, California 92110
(619) 295-5111

Note: Casa Guadalajara has its own off street parking and there is also additional parking at the CalTrans parking lot across the street.

Cost: $40.00 if paid BEFORE October 1, 2018

$45.00 if paid at the door

Make Checks payable to: Crawford Reunion Class of '63

Mail Checks to: Barbara McCue
1118 S Pacific St Apt B
Oceanside CA 92054-4965

1964

1965

1966

1967

Click the Facebook logo below for info!!

1968

September 28, 2018: Location TBD to ticket purchasers

September 29,

2018: Reunion - Lafayette Hotel

Chair: Cyndi Jo Mitton-Means

1969

1970

1971

Mini Reunion Pool Party!

September 8, 2018

4:30-midnight

Click here to view flyer for more details

619.571.6386

1974

PLEASE JOIN OUR GROUP FACEBOOK PAGE AND UPDATE YOUR EMAIL AND MAILING ADDRESS AT: HERE

1975

1977

1978

Friday Night Mixer: July 27th

Saturday Night Reunion: July 28th

Sunday Breakfast: July 29th (optional)

Carlton Oaks Country Club, Santee

Teri Yeakle will begin taking monies for the reunion beginning on April 1, 2018. Carlton Oaks only have 42 rooms and 7 bungalows available for reservations in case you plan to stay there. There is a Crawford discount; the code is C40. Contact them directly at 619-448-4242 or online at www.carltonoaksgolf.com

Please note this is NOT a venue for young children.

1979

1982

CANCELLED

Due to low registration, the Class of 1982's 35-year reunion, which was to be held on 8/26/2017, has been cancelled. To those who have paid, you will get a full refund.

There is talk of a beach party. Please contact your reunion committee for details or click on the facebook logo below.

1983

Aug 3, 2018 - Friday Night Mixer

Aug 4, 2018 - Picnic at Liberty Station Park

From Marty Ellis-Posted on Facebook: Friday August 3rd 6pm-??, it will be at Mark Thomas' house. 4625 Yerba Santa Dr. San Diego 92115. This is a gated community so you will check in with the secuity guard on your way in. The house is perfect for entertaining a good size group as we are expecting, Cost will be $15 if paid by July 15th. $20 after. Super cheap. The price includes Dinner, beer, wine and soda. We will have a lot of drinks (but not endless) please bring your own if youd like a certain kind. It will be, of course, an 80's theme, but wear whatever casual attire you would like.

Saturday August 4th in the park. Liberty Station in Point Loma. 12-6pm, or whenever. Cost is free. We will need to pay a permit fee, so if you could donate $2 per person that would help, but is not required. We want everyone to come. We are bringing a taco truck for street tacos. They will be there from 1-4pm. The cost for that will be $10 by July 15th, $15 thereafter. Remember the cost for the picnic is only for the Taco cart. If you dont like really good tacos, then no need to pay. Bring your own drinks.

The idea is to get the money early so we can order what is needed. We are working on other payment options. If you cant pay with paypal please let us know and we will make arrangements. The deadline again for savings is July 15th.

For payment go to:
https://www.paypal.com/us/webapps/mpp/home
email address to use for payment is Crawfordreunion1983@yahoo.com
Dont forget your name in memo and who you are paying for if paying for more then one person.
Remember to say friend to friend so no cost will be taken for the transaction.
$10 means just Saturday(tacos), $15 means just for Friday and $25 is payment for both.
Thanks and looking forward to seeing everyone again.

1984

1985

1986

Alina Putnam Taylor (on Facebook)

Kevin Williams (on Facebook)

1987

1988

1990

1991

1992

1993

1994

1995

Jonathan Lowe

1996

1997

Date to be determined for 20th reunion:

2018

1999

2000

2001

2002

2003

2004

CHANGED TO CRAWFORD HIGH EDUCATIONAL COMPLEX*

2005

259

2006

229

2007

217

2008

221

2009

225

2010

254

2011

2012

Any volunteers?

232

CHANGED BACK TO CRAWFORD HIGH SCHOOL

**

2013

Any volunteers?

288

2014

Any volunteers?

279

2015

Any volunteers?

TBD

2016

Any volunteers?

TBD
* In the Fall of 2005 Crawford High School divided into four small schools on the one campus. The site was called the Crawford High Educational Complex. The campus was comprised of the following schools: MVAS, CHAMPs, LAB and IDEA.
** In the Fall of 2012 the school was returned to a traditional school with one principal and 2 vice-principals and returns to its original name, Will C. Crawford High School.
Note: The Crawford Alumni Association is not responsible for broken website links, returned email addresses, or event date changes unknown to us.