Will C. Crawford Alumni Association & Foundation

HOW To Register for Website
Welcome Colts!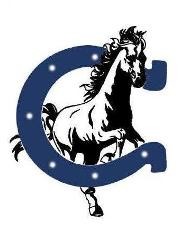 This is the Official Website of the Crawford High School Alumni Association and is maintained by the Crawford Alumni Association and Foundation. Membership to this website is completely free to all of our alums.
Class Creator is a personal, private website, solely for the use of of Classmates, Teachers and Staff. The Class Creator system and this website do not send spam mail of any kind and is completely free of advertising. You will never see banner ads or pop-up windows. Class Creator does not rent or sell your information or engage in any marketing or solicitation.
To access password protected pages on this website you will need to register and create your personal ID and password. Once you join our site, you can personalize your Member Profile with family information, school stories, life-after-school stories, photos, videos, and current news. In addition, you will be able to view the profiles of your fellow classmates and guests and interact with them, exchange messages, post comments, participate in surveys, and take advantage of all the other options available to registered members.
We encourge you to fill in as much information as you are comfortable with, but know you can register with as little as your name and class year. Just sign-up and enjoy the memories.
---
REGISTRATION INSTRUCTIONS
CLASSMATES:
Click on "JOIN HERE" at the top right of the home page.

Click on your year of graduation

Find your name and click on it and follow the instructions
TEACHERS & STAFF:
Click on "JOIN HERE" at the top right of the home page.
Find your name and click on it and follow the instructions
We welcome Classmates who were in our class through the years but did not graduate with us. If you are associated with our class as a school official, or have a spouse in our class, we can provide you with a Guest Member account. Contact us if you wish to obtain Guest Member access for our site.
---
Forgot Your Password?
If you are already a registered member of this website and can't remember your password, there is a password reset feature. On the home page, click on the "Sign In" link in the upper right corner. The instructions at the top of the next page contain a link to help you reset it. The website will automatically e-mail your password to you within a few minutes. Passwords are case sensitive.
Want to change your password yourself? Go to Member Functions > Change Password
---
Changed Email Address?
If you have previously registered with our site but can't remember the email address you used to register, or have a changed your email address since your last log on to this site, you can still log in using your old email address; however, once you have successfully logged in, go to Member Functions > Edit Contact Info, and input your new email address and select Save Changes at the bottom of screen. If you forgot your email address, Contact Us and request us to reset your login to your current email address.
---
PROFILE VISIBILITY: Your Profile page is fully indexable by major search engines, but YOU have the ability to permit viewing of your Profile only to fellow registered Classmates. If your Profile information has been restricted to only Classmates, then search engines can not get into this information and index it, nor can any non registered Classmate get in. Go to your Profile page, and at the bottom of that page, place a check-mark in the box labeled Profile Visibility. (Member Functions > Edit Profile)
YOUR CONTACT INFORMATION IS PRIVATE: All contact information that you enter into this website will be kept confidential. It will not be shared or distributed. Your contact information is private: your address, phone number, and personal email address can't be seen by other classmates or anyone but you and the website administrators, unless you have duplicated some of that information in the Viewable Contact Infomation box in your profile - which can only be seen by registered and logged in website members. When someone clicks on your name, the only personal contact information displayed is your city and state, again, unless you have duplicated some of that information in the Viewable Contact Infomation box in your profile.
Your email addresses, mailing addresses, and telephone numbers are completely protected and not visible to the public, and not findable/indexable by search engines no matter what. Note: Your Contact Information is not the same as your Profile information. Please note that anyone can still send an email to your Classmates by filling out the contact form at the bottom of any Classmate Profile page. This allows open communication between Classmates and non Classmates alike, while protecting Classmates' personal information.
DON'T LET OUR EMAILS GO INTO YOUR SPAM FOLDER: For those of you with spam blocking or email filtering capabilities, please add noreply@classcreator.net to your email account as a safe sender in order to receive email communication from this website.
---
USING THE WEBSITE
MESSAGE CENTER: This is where you can view all your messages you've been sent via the site, and from where you can send messages to other registered members. The Threaded message system allows you to keep track of conversations on a specific topic.
EDIT CONTACT INFO: Use this to change your home address, email address and phone number.
EDIT PROFILE: Choosing this feature will allow you to add or change the information that shows on your profile page. (e.g., your personal stories, life history). Be sure to click the SAVE CHANGES tab at the bottom of the page when you have finished. You have the following controls over your profile:
PROFILE VISIBILITY:

Allows only registered Classmates/Teachers/Staff to view your Profile details. This will block the public and search engines from accessing your Profile. Remember to use the Log Out feature when leaving the website.

CONTACT DETAILS:

By default, this information is hidden from your Classmates/Teachers/Staff. As of April 2013 Class Creator will no longer show street addresses or telephone numbers in Profiles even if the Classmate has allowed those items to be shared with fellow Classmates. Class Creator has taken this measure to ensure they are in compliance with current privacy laws and to protect your members from the potential unintended sharing of sensitive personal information. If a Classmate wants the street address or telephone number of a fellow Classmate he or she will need to contact the Classmate and ask for that information. These requests can be made through the Class Creator system.
BIRTHDAY: This option allows Classmates/Teachers/Staff to see your Date of Birth (with or without the year--it's up to you) in your Profile.

CLASSMATE COMMENTS:

Allows Classmates/Teachers/Staff to enter comments under my Profile. (Most users opt to leave this feature on. You have the ability to edit or delete any comments left under your Profile.)
EDIT/UPLOAD PHOTOS: Add, delete, tidy up and re-arrange photos on your profile. Detailed instructions are listed below.

PROFILE SUBSCRIPTION:

Here is where you choose Classmates/Teachers/Staff you would like to be notified about if they update their Profiles or when it is their birthday.

CHANGE PASSWORD:

This gives you the option of changing the site entry password you created.

LOG OUT:

You are no longer signed into the Crawford Alumni Association website.
How to Upload Pictures/Videos to Your Profile Page: (You must be logged in to do this function)
Click on the Edit Profile link, located under Member Functions.
Click on the camera box, to upload a photo or video box, to upload a video.
The Photo Gallery window opens up. Click on Upload a new photo.
A windows opens up, choose your photo file from your computer and click Open. File begins uploading.
To edit a photo, using your mouse, hover over the picture until you see a pencil and select Edit Details.
After you finished uploading and or editing photos, click on the Done button.
How to delete a photo/video from your profile:
Click on the

Edit Profile

link, located under Member Functions.
Using your mouse, hover over the picture or video you wish to delete, until you see a pencil and select

Delete.

Select Yes or No to question and window closes.
After you have completed your deletions, click on the Done button.
---
INSTANT MESSAGING:
This program is no longer available, due to the end of life for Flash.