Will C. Crawford Alumni Association & Foundation

Current Reunions for Will C. Crawford High School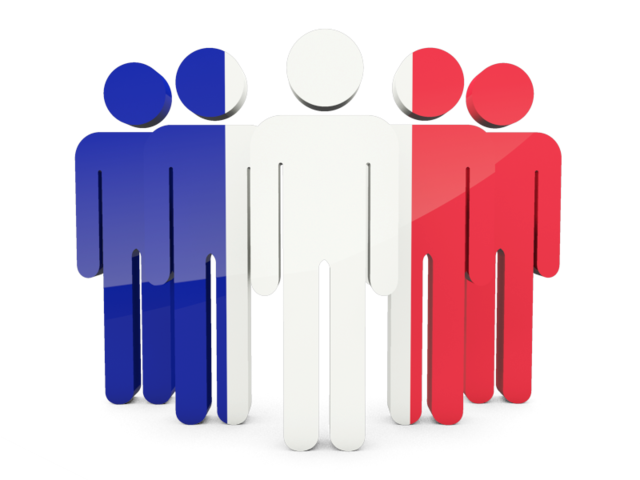 WHO'S MY REUNION CONTACT?
If you have a reunion coming up and would like the name of the contact person for your class reunion and it is not listed here, you may find the contact person under "Classmate Profiles". Just select your class and scroll through to see if anyone has "reunion contact" listed after their name. Otherwise, please email us at crawford.database@yahoo.com or leave your name and phone number with the CHS Alumni Association Phone Message Center at 619.463.7576, and the Alumni Co-Chair will contact you.
REUNION COMMITTEES
If you are planning or having a class reunion and do not see this information posted here, please email us at

crawford.database@yahoo.com

with your reunion information and we will post it for you.
Did you know that as a reunion committee representing your class, your committee can be sanctioned under the Crawford Foundation umbrella? This means that after your reunion committee is approved, your committee can use the Foundation's event insurance. And it's all FREE! Just contact us at crawford.database@yahoo.com and let us know that you would like your committee to be sanctioned. It's that simple.
For more detailed information and guidance, it is recommended that you attend one of the Crawford Foundation meetings. The Crawford Foundation meets on Zoom, the 2nd Tuesday of each month at 4:00pm, excluding the months of July, August and December. Contact grestep@cox.net for details.
Check out John Fry's ('62) reunion photo page. Click here.
Year

Contact/Event

CRAWFORD HIGH SCHOOL

1959

---

Crawford High 60-something reunion, September 28-29, 2021. For the first four classes to graduate ('59-'62)

(if the link doesn't work, probably due to needing a Google account)

424

1960

633

1961

Click HERE for the updated flyer & details.

Click HERE for the reunion flyer.

608

1962

Lynn Routt Swanson posted some pictures of the '62 reunion class lunch on the Colt Corral Facebook page. Click on the Facebook logo.

Lynn Routt Swanson

---

CLASSES OF 1962 & 1963 JOINT 60TH REUNION

WHEN: 11:00AM, Thursday, September 22, 2022

WHAT: Luncheon- Hosted Hawaiian Luau Buffet

WHERE: Hawaiian Village

Cost: $100 per person paid in advance on or before 9/15/2022. No payments will be accepted at the door.

Click HERE for payment details.

621

1963

CLASSES OF 1962 & 1963 JOINT 60TH REUNION

WHEN: 11:00AM, Thursday, September 22, 2022

WHAT: Luncheon- Hosted Hawaiian Luau Buffet

WHERE: Hawaiian Village

Cost: $100 per person paid in advance on or before 9/15/2022. No payments will be accepted at the door.

Click HERE for payment details.

680

1964

Terilyn (Teri) Hunter Burg

867

1965

Ann Erickson Foster

Fedela Perretta Santiago

From the '65 Committee:

Over these many years, it has been our honor to serve as your Crawford High School Reunion Committee for the Crawford - Class of '65. We began last spring (2019) to plan for our 55th High School Reunion, allowing us plenty of time to get everything coordinated. Things were going smoothly and plans were well underway. Then Covid-19 arrived, changing everyone's way of life.

As your Committee, we considered the impact of this virus and what it meant to all of us regarding our age and health issues that many of us have. After much deliberation we voted as a committee that it would be best to cancel our 55th Reunion this year. With all the restrictions that are in place, and many of the states ceasing their reopening because of the resurgence of this virus, having a reunion would not be possible at this time.

As part of our reunion cancellation, we have settled with Reunion Specialists and are no longer affiliated with that company. We would ask that you please CONTACT US with any questions or concerns you might have. And, more importantly, we would ask you to CONTACT US with any email and address changes and Information regarding classmates who have passed away. We need to keep this information updated for our class list. Also, Reunion Specialists has assured us that all ticket holders will receive a full refund and they should be receiving these funds, if they haven't received them already.

With all this in place, we voted as a Committee and agreed that, as soon as it is safe for all of us to gather in large groups, we will begin planning a reunion in place of our 55th HIgh School Reunion.

We are truly sorry for having to cancel our 55th Reunion and trust that you will understand what a difficult decision this was for our Committee. Please know that we will be ready and willing to work on our next Reunion as soon as Covid-19 is under control.

To notify us of any changes in your contact information and deceased classmates, please contact Yoli (Leon) Banda on our Crawford Class of 65 facebook page or her email address: yoli1@cox.net or Geri (McGurn) Tyler-Brown at 928/550-9538 or sandgtyl@msn.com.

We thank you for your understanding and look forward to seeing everyone in the future.

Your Crawford - Class of 65 Reunion Committee,

######

Ann (Erickson) Foster, Barbara (McCoy) Smith, Bobbie (Klepach) Day-DiSalvo, Chris (Conklin) Khouri, Dianne (Hazlewood) Buchanan, Eileen(Schwartz) Kolkey, Geri (McGurn) Tyler-Brown, Janet (Vaughan) Covell, Jeanne (Schlomann) Martinez, Lina (Fedela Perretta) Santiago, Paula (Wroclawski) Masters, Sue (Gilliland) Wood, Yoli (Leon)Banda

930

1966

1020

1967

Click the Facebook logo below for info!

1100

1968

Chair: Cyndi Jo Mitton-Means

1028

1969

Janet Chelberg Burgess 619.463.7576

1196

1970

Class of 1970 rescheduled 50th (51st) Reunion

1936 Quivira Way, San Diego, CA

August 25,

2022

5pm - 10pm

$95.00

Great food, music, & more!

Payable to: Wayne Zucker

541 El Dorado Drive

Escondido, CA 92025

861

1971

50TH CLASS REUNION!

SEPTEMBER 16-17, 2022

BAHIA RESORT HOTEL

998 West Mission Bay Drive

Carmen Buckles Hiebing 619-772-7947

902

When: Saturday, October 8th, 2022 6pm - 10pm.

What: Dinner Buffet, No host bar

Where: San Diego Zoo, Treetop Room

Dress: Casual

Cost: $85 per person paid in advance on or before 9/28/2022

Note - Includes admission to the zoo(can enter as early as 4pm), bus tour and Skyfari ride. Parking is free. Zoo memberships/discounts/pre-pays do not apply to this event.

Payments: Please indicate guest name (if applicable) on your check and make check payble to: Crawford Class of 1972.

Mail your check to (also include your email address in case we need to send out any additional information ahead of the event date):

Ann Westerfield

5236 Chollas Parkway

San Diego, CA 92105

854

906

1974

750

1975

664

627

1977

45th Reunion

Saturday September 10, 2022

Filippi's Pizza

10330 Friars Rd. - San Diego CA 92120

$22 per peson. Includes pizza, pasta, salad, iced tea/soda & tax + tip.

Payment instructions will be known on 8/1/2022. Zelle will be used and checks are accepted also.

587

1978

567

1979

579

599

40th REUNION

Saturday, August 13, 2022

11AM - 3PM

Ski Beach in Mission Bay

620

1982

Saturday, July 30, 2022

6:30 pm - 10:30 pm

Scottish Rite Center

1895 Camino del Rio South

San Diego, CA 92108

$50 per person

Payment can be made to:

Crawford Colts Alumni '82

and mail to:

Mary Rowin

c/o Crawford Colts Alumni '82

PO Box 500885

521

1983

474

1984

Judy Clark posted the following on Facebook:

Calling All Crawford Colts - Classes 84-88 (all classes are welcomed though)

Crawford Reunion/Mixer

September 24, 2022 - 7pm

San Diego - venue will be announced later

Pre-Sale Ticket - prior to July 13, 2022

Entry & drink coupon

$40 per Alumni + additional for non alumni guest

Ticket prices will increase on July 14, 2022

Link to purchase tickets will be posted next week

*Ticket cost covers venue and decorations... etc

457

1985

390

1986

Alina Putnam Taylor (on Facebook)

Kevin Williams (on Facebook)

370

1987

There's talk about 30 Year Reunion. Click on Facebook logo.

456

1988

372

427

1990

425

1991

306

1992

336

1993

330

1994

336

1995

Jonathan Lowe

294

1996

315

1997

302

308

1999

306

2000

402

2001

280

2002

334

2003

285

2004

338

CHANGED TO CRAWFORD HIGH EDUCATIONAL COMPLEX*

2005

259

2006

229

2007

217

2008

221

2009

225

2010

254

2011

214

2012

Any volunteers?

236

CHANGED BACK TO CRAWFORD HIGH SCHOOL

**

2013

Any volunteers?

288

2014

Any volunteers?

291

2015

Any volunteers?

233

2016

Any volunteers?

208

2017

Any volunteers?

2018

Any volunteers?

2019

Any volunteers?
*
In the Fall of 2005 Crawford High School divided into four small schools on the one campus. The site was called the Crawford High Educational Complex. The campus was comprised of the following schools: MVAS, CHAMPs, LAB and IDEA.
** In the Fall of 2012 the school was returned to a traditional school with one principal and 2 vice-principals and returns to its original name, Will C. Crawford High School.
Note: The Crawford Alumni Association is not responsible for broken website links, returned email addresses, or event date changes unknown to us.