Will C. Crawford Alumni Association & Foundation

---
Reminisce ~ Reconnect ~ Reunite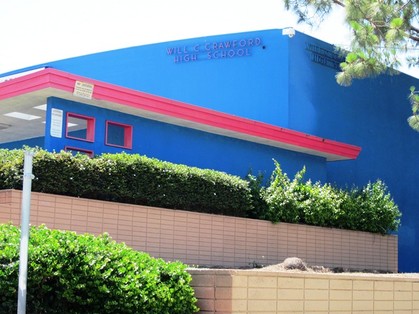 alumni, teachers and staff of
Will C. Crawford High School
. You have landed on the OFFICIAL web site of the WILL C. CRAWFORD HIGH

SCHOOL ALUMNI ASSOCIATION & FOUNDATION

located in San Diego, CA.
Crawford High School continues to build upon its great heritage with the support of parents, businesses, teachers and alumni.
This site is where you can reconnect with over 28,000 classmates, teachers and staff--those who

graduated from Crawford, and those who may have moved

but still shared classes, sports, clubs and memories with us, and your teachers and staff. Elementary school and junior high also. All are welcome to reunite here.
So what is it that draws us together? It's the memories of being together at the height of raging hormones, supreme daring, and ultimate idiocies when all things were possible and friendships were forever. It's the experience of unforgettable times, for better or worse, that ended our teenage years and launched us into adulthood. We want you to feel welcome here, and we hope you'll share a bit of yourself with us, in this exclusive and private community.
---
If you have already registered, use the gray login box, located on the top right.
If you do not remember your password, click on "Forgot Password", a link to reset your password will be emailed to the email address you provided at the time of your registration. If you no longer have access to that email box, please Contact Us and ask that your password be reset.
To gain access to all the features of this website, you need to register and create your own personal password. It's easy, free and secure.
Classmates: Click on the header Classes & Classmates > Your Class Year > and then Your Name. Select Join Here, follow the on-screen instructions to create your password and profile.
If your name is not listed, send us an email with the year you graduated and your FULL NAME as it was when in school. Send your information by clicking "Contact Us" on the left navigation menu.
Teachers & Staff:

Click "Teachers & Staff", find Your Name and click on it. Follow the on-screen instructions.
If your name is not listed, send an email with your name and let us know when you taught at Crawford High School and we will add you. Send your information by clicking "Contact Us" on the left navigation menu.
Guest Members: To request a Guest Membership, click "Contact Us" on the left navigation menu and give us your FULL name and reason for your request to be added as a Guest Member.
We encourge you to sign-up and fill in as much information as you are comfortable with, but know you can sign-up with as little as your name and class year. Just sign-up and enjoy the memories.
As time goes on, please remember to keep your profile up-to-date with current contact information, especially your email address.
---
PRIVACY: All contact information (address, phone number, e-mail address) entered into this website will be kept confidential. It will not be shared or distributed. Your contact information is private: your street address, e-mail address, and phone number cannot be seen by the alumni unless you grant permission on your Profile.
IMPORTANT: Be sure to "Whitelist" noreply@classcreator.net In other words, add this email address to your provider's safe sender list. This ensures you will receive emails from us and not go to your spam folder. If you do not know how to do this, check with your email provider or you can Google "How to whitelist my email".
WHAT IS WHITELISTING?: Whitelisting simply means you are telling your email program to accept emails coming from our Alumni Association website (Class Creator), and your classmates. The technique for whitelisting varies by email program, generally you will see the terms whitelist, Safe List, Safe Senders List or Approved Senders List.
DATA: Information provided on this website is obtained on a "best efforts" basis and no one shall be held liable for any errors or omissions. To correct any data other than your own profile data, which you can update yourself, please go to the 'Contact Us' button and send your comments to the website administrator.
SECURITY: No one who has access to this website shall use any of the content for personal or commercial purposes.
This website was created at www.classcreator.com website and is maintained by Jana Glasgow Ditmars, ('81) and Kelly Childers ('81).
---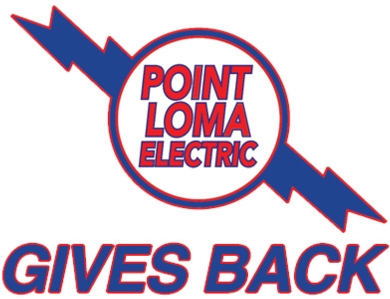 HELP CRAWFORD WIN UP TO $1000!
Point Loma Electric & Plumbing Gives Back* is having a contest involving 3 San Diego schools and Crawford is one of them for this quarter. It's a contest to see which school can get the most votes to determine who gets $1000 , who gets $500. and who gets $250. We need your vote! The simple steps are:
- click on the following link: https://www.pointlomaelectric.com/givesback
- provide your cell phone number (fastest/easiest) or email address
- verify after a confirmation text or email is sent to you and it's done—your vote is cast for Crawford High School!
Cast your vote every day until May 31st! Once you cast your vote, you will see where Crawford ranks in the contest. On the thank you/results page, you'll also find a coupon for a discount off their services. There's no obligation to use their services, but if you decide to, as a bonus, they will donate an additional $25 to Crawford for every coupon that is redeemed over the next 12 months! WIN-WIN-WIN!!!
You can vote once per day using the same phone number or email. If you use your cell number you only need to verify one time. Your daily vote will help us reach the $1000 prize! THANK YOU FOR HELPING!!
* The inclusion of links from this site does not imply endorsement or support of any of the linked information, services, products, or providers. The Crawford Foundation cannot be held liable for services obtained.
---
Aaron Boone, son of Sue Roell '66 and Bob Boone '65, is the new manager of the New York Yankees. Click HERE to read an article on the MLB website.
---
UT-Preps article on Football Stadium
---
Crawford's Football Stadium Grand Opening - Click HERE.
---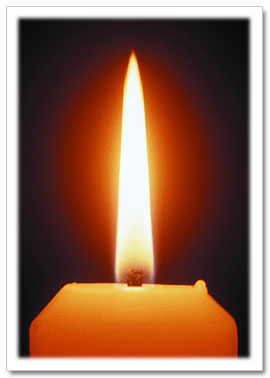 RECENT COLT PASSINGS:
We are saddened to report the passing of the following Colts:
Kathleen Miller-Keaton - Class of 1971 - 4/8/18
Sierra Spencer - Class of 1979 - before 4/5/18
Jason Veitzer - Class of 1985 - 3/14/18
Rory Clay - Class of 1974 - 3/6/18
Susan Fullerton-Hyatt - Class of 1974 - March ?
Henry Blain - Class of 1981 - 2/20/18
Suzanne Wamble Bowman - Class of 1967 - 2/17/18
Rick Woods - Class of 1976 - 2/16/18
Sandra Heck Hernandez - Class of 1961 - 2/16/18
Richard Christensen - Class of 1963 - 2/15/18
Eddie Basko - Class of 1962 - 2/14/18
Greg Montanero - Class of 1966 - 2/12/18
Diana Wilson Longacre - Class of 1960 - 2/2/18
Danny Felice - Class of 1968 - 2/2/18
---
The School With All The Catchers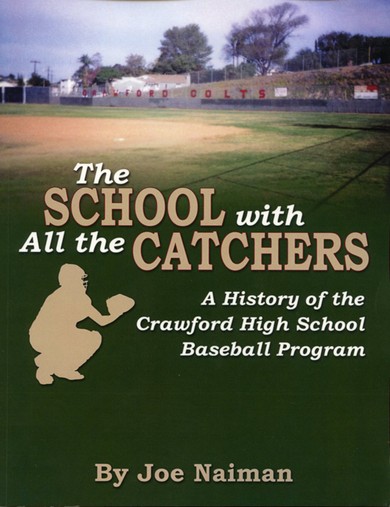 It's here! Joe Naiman, class of 1982, has published his book on the history of the Crawford High School Baseball Program. Covering the years of 1958 - 2007. Currently not available in stores, however, you can buy your copy direct from Joe for $19.95. Contact Joe at 760.458.9827.
NOTIFY ME! This NOTIFY ME! feature replaces the former Profile Subscriptions function. All Classmates you were previously following are still present on the new Notify Me page. In addition you will find a variety of new options to allow you to interact with our site exactly the way you wish to. For instance you can now receive notifications by email when events like this happen on our site:
* You receive a new personal message
* Someone leaves a comment on your profile
* Pictures have been added to a photo gallery
* A Classmate has been added to In Memory
* A Classmate posts an In Memory comment
* A new reunion or event is being planned
* A new announcement has been posted
* A new Classmate joins the site
* Pages on the site have been added or updated
* A Missing Classmate has been found
---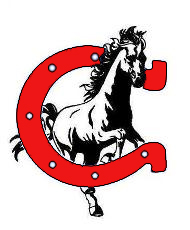 Hey Colts! The Crawford Foundation now meets at 4:00PM in Room 513. This earlier time allows the Crawford staff and others who attend to bridge the gap between school activities and the meeting start time. The Board will continue to meet the 2nd Tuesday of each month (except July, August and December). We welcome fellow alumni who wish to become new members of the Board of Directors. As a board member, you would be helping with fundraisers and special projects at Crawford, as well as supporting the Alumni Association and its events. If you can't commit to our meetings and still want to help, there are subcommittees with various projects that need willing participants. If you are interested in joining either team, please contact us at this email: crawford.database@yahoo.com
---