Will C. Crawford High School Foundation & Alumni Association

---
HELLO COLTS!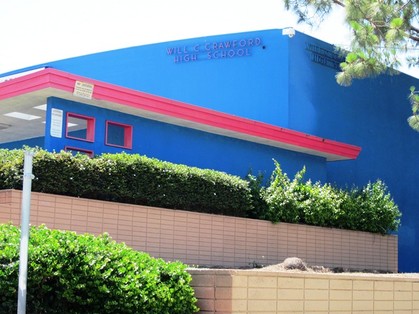 alumni, teachers and staff of Will C. Crawford High School. You have landed on the OFFICIAL web site of the

WILL C. CRAWFORD HIGH

SCHOOL ALUMNI ASSOCIATION

located in San Diego, CA.
Crawford High School continues to build upon its great heritage with the support of parents, businesses, teachers and alumni.
This site is where you can reconnect with over 28,000 classmates, teachers and staff--those who

graduated from Crawford, and those who may have moved

but still shared classes, sports, clubs and memories with us, and your teachers and staff. Elementary school and junior high also. All are welcome to reunite here.
So what is it that draws us together? It's the memories of being together at the height of raging hormones, supreme daring, and ultimate idiocies when all things were possible and friendships were forever. It's the experience of unforgettable times, for better or worse, that ended our teenage years and launched us into adulthood. We want you to feel welcome here, and we hope you'll share a bit of yourself with us, in this exclusive and private community.
---
If you have already registered, use the gray login box on the right.
If you have forgotten your password, click "Forget Password" in the login box and it will automatically be emailed to you.
To gain access to all the features of this website, you need to register and create your own personal password. It's quick, easy, free and secure.
Classmates: Click on Classmates Profiles, find and click on your Class Year, and then Your Name. Click on Join Here, follow the on-screen instructions to create your profile.
If your name is not listed, send an email with which YEAR you should be added and give us your FULL NAME as it was when in school. Send your information by clicking "Contact Us" on the left navigation menu.
Teachers & Staff:

Click "Teachers & Staff", find Your Name and click on it. Follow the on-screen instructions.
If your name is not listed, send an email with your name and let us know when you taught at Crawford High School and we will add you. Send your information by clicking "Contact Us" on the left navigation menu.
Guest Members: To request a Guest Membership, click "Contact Us" on the left navigation menu and give us your FULL name and reason for your request to be added as a Guest Member.
We encourge you to sign-up and fill in as much information as you are comfortable with, but know you can sign-up with as little as your name and class year. Just sign-up and enjoy the memories.
As time goes on, please remember to keep your profile up-to-date with current contact information.
---
PRIVACY: All contact information (address, phone number, e-mail address) entered into this website will be kept confidential. It will not be shared or distributed. Your contact information is private: your street address, e-mail address, and phone number cannot be seen by the alumni unless you grant permission on your Profile. When someone clicks on your name, all they will see of your contact information is your name and your graduation year. Any other information about yourself you choose to share is your choice.
IMPORTANT: Be sure to "whitelist" (add) noreply@classcreator.net to your e-mail address book so messages from us will not be flagged as spam. Thank you!
WHAT IS WHITELISTING?: Whitelisting simply means you are telling your email program to accept emails coming from our Alumni Association website (Class Creator), and your classmates. The technique for whitelisting varies by email program, generally you will see the terms whitelist, Safe List, Safe Senders List or Approved Senders List. Use your email programs 'Help' menu and search for one of these terms mentioned or contact your email provider for assistance.
DATA: Information provided on this website is obtained on a "best efforts" basis and no one shall be held liable for any errors or omissions. To correct any data other than your own profile data, which you can update yourself, please go to the 'Contact Us' button and send your comments to the website administrator.
SECURITY: No one who has access to this website shall use any of the data for any personal or commercial purposes.
---
NOTIFY ME! A new feature has been added to our class web site called Notify Me. It replaces the former Profile Subscriptions function. All Classmates you were previously following are still present on the new Notify Me page. In addition you will find a variety of new options to allow you to interact with our site exactly the way you wish to. For instance you can now receive notifications by email when events like this happen on our site:
* You receive a new personal message
* Someone leaves a comment on your profile
* Pictures have been added to a photo gallery
* A Classmate has been added to In Memory
* A Classmate posts an In Memory comment
* A new reunion or event is being planned
* A new announcement has been posted
* A new Classmate joins the site
* Pages on the site have been added or updated
* A Missing Classmate has been found
Enjoy!
---
Help Seniors Dress for Success!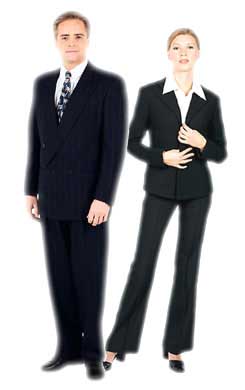 Here's another opportunity to help CHS: Times are tough and the seniors these days could use some assistance with professional clothing for interviewing, career fairs, etc. Please help them "Dress For Success" by donating new or gently used items such as suits, ties, shoes, black socks, pants, skirts, jackets, blouses, etc. All sizes welcome (including petites) for men and women. Maybe you have something still trendy yet professional just hanging around the closet that you wouldn't mind parting with for a good cause. You can drop them off at the main office for pick up and transfer to the Crawford Community Connection or contact Lucia Acevedo at 619-583-2500 x2279 for questions. Thank you!
---
The School With All The Catchers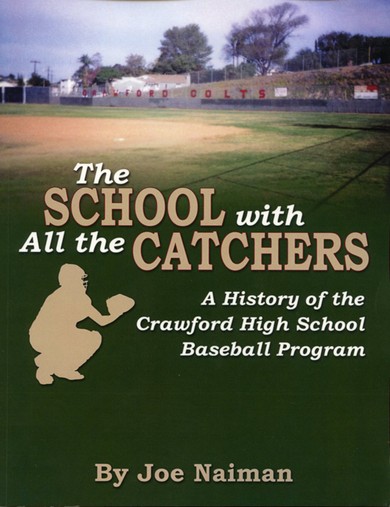 It's here! Joe Naiman, class of 1982, has published his book on the history of the Crawford High School Baseball Program. Covering the years of 1958 - 2007. Currently not available in stores, however, you can buy your copy direct from Joe for $19.95. Contact Joe at 619.390.2975.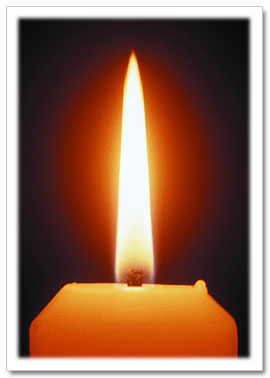 COLT PASSINGS - MAY 2013:
We are saddened to report the passing of the following Colts:
Marlene Reeder-Thorne - Class of 1960 - 5/7/13
---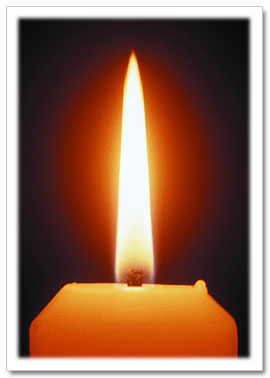 COLT PASSINGS - APRIL 2013:
We are saddened to report the passing of the following Colts:
Andrew Blackshear - Class of 2011 - 4/1/13

Norman Quillia - Class of 1960 - 4/12/13

Luis Anaya - Class of 1959 - 4/15/13

Marion "Herr Mac" McAnear - Teacher - 4/19/13

Gerald "Jerry" Pease - Teacher - 4/19/13
---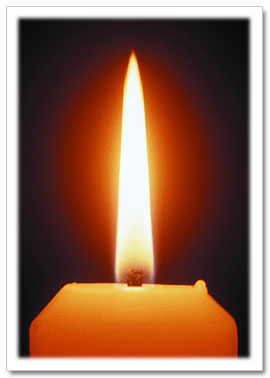 COLT PASSINGS - MARCH 2013:
We are saddened to report the passing of the following Colts:
---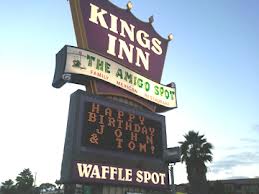 ** Colt Fiesta has moved--back to Amigo Spot! Want to connect with Crawford Alumni each month? A group of alum have been getting together each month for years and it could include you! Primarily made up of classes from the 60's, but open to all alumni, they are meeting back at the Amino Spot restaurant inside the Kings Inn located at 1333 Hotel Circle South (just off the I-8 Freeway). Phone: 619-297-2231. Typically there's music performed by another fellow Colt, Jeff Lee ('66). Come join the fun the 1st Thursday of each month at 6:00 pm. http://kingsinnsandiego.com/