Will C. Crawford Alumni Association & Foundation

TO DONATE, PLEASE CLICK HERE.
---
Reminisce ~ Reconnect ~ Reunite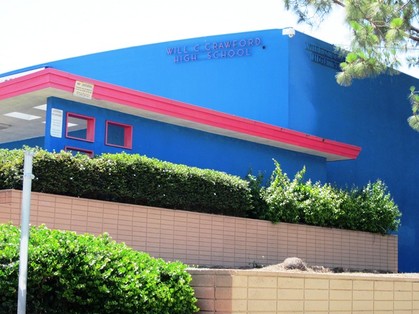 alumni, teachers and staff of
Will C. Crawford High School
.
You have landed on the OFFICIAL web site of the WILL C. CRAWFORD HIGH

SCHOOL ALUMNI ASSOCIATION & FOUNDATION

located in San Diego, CA.
Crawford High School continues to build upon its great heritage with the support of parents, businesses, teachers and alumni.
This site is where you can reconnect with over 30,000 classmates, teachers and staff--those who

graduated from Crawford, and those who may have moved

but still shared classes, sports, clubs and memories with us, and your teachers and staff. Elementary school and junior high also. All are welcome to reunite here.
So what is it that draws us together? It's the memories of being together at the height of raging hormones, supreme daring, and ultimate idiocies when all things were possible and friendships were forever. It's the experience of unforgettable times, for better or worse, that ended our teenage years and launched us into adulthood. We want you to feel welcome here, and we hope you'll share a bit of yourself with us, in this exclusive and private community.
Click HERE for instructions on how to register as a member.
---
PRIVACY: All contact information (address, phone number, e-mail address) entered into this website will be kept confidential. It will not be shared or distributed. Your contact information is private: your address, phone number, and e-mail address cannot be seen by other classmates or anyone but you and the web site administrators unless you duplicate any of that information you wish to share in the Viewable Contact Infomation question/answer box in your profile - which can only be seen by logged in website members. When someone clicks on your name, the only contact information they will see is your city and state, plus whatever information about yourself you choose to share in your Profile's question/answer boxes.
IMPORTANT: Be sure to "Whitelist" noreply@classcreator.net In other words, add this email address to your provider's safe sender list. This ensures you will receive emails from us and not go to your spam folder. If you do not know how to do this, check with your email provider or you can Google "How to whitelist my email".
WHAT IS WHITELISTING?: Whitelisting simply means you are telling your email program to accept emails coming from our Alumni Association website (Class Creator), and your classmates. The technique for whitelisting varies by email program, generally you will see the terms whitelist, Safe List, Safe Senders List or Approved Senders List.
DATA: Information provided on this website is obtained on a "best efforts" basis and no one shall be held liable for any errors or omissions. To correct any data other than your own profile data, which you can update yourself, please go to the 'Contact Us' button and send your comments to the website administrator.
SECURITY: No one who has access to this website shall use any of the content for personal or commercial purposes.
---
2/8/2023
CRAWFORD CELEBRATES NEW BUILDING
San Diego Unified School District News Release, click
here
.
December 2022
We are working inconjunction with TEAM Crawford Athletic Foundation (run by '65 Alumni) to raise funds for new and safe sports equipment for our student athletes. Please support your fellow Colts! Pass this information to family and friends!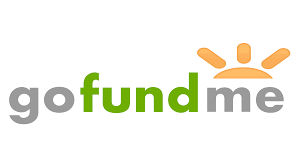 ---
Dennis 'Radar' Brown (CHS'79) retires from SDSU. Read the San Diego Union Tribune article here.
---
YouTube videos of Crawford. Click on the year. 1957 1978.
---
Here's an article from April 2021, in The San Diego Union. Click HERE.
---
Came across an engaging article in the San Diego Reader about Crawford; published in 1983, and written by classmate Gordon Smith, class of 1969. Click
HERE
.
---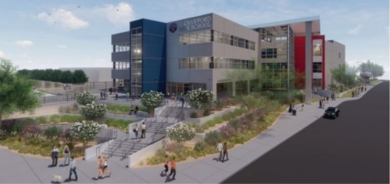 Rendering of new administration, performance art center and classroom three story building
(San Diego Unified School photo)
Want to see what Crawford will look like in a few years, click HERE (video courtesy of Barbara Alvarez '70). More information on Crawford's modernization project, HERE.
New video on Crawford's modernization project. HERE. Updated 11/10/2020
---
Photos from Crawford's football stadium grand opening - Click HERE.
---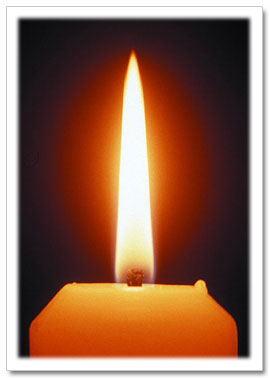 RECENT COLT PASSINGS:
We are saddened to report the passing of the following Colts:
Pamela Miller - Class of 1971 - 05/13/23
Charles Mador - Class of 1966 - 05/11/23
Robert Crogan II - Class of 1967 - 05/09/23
Dale Orwig - Class of 1960 - 05/06/23
Gwyn Dilday - Class of 1981 - 05/02/23
David Swinington - Class of 1965 - 05/01/23
John Aguilar - Class of 1974 - 04/30/23
Michael "Ken" Martin - Class of 1966 - 04/20/23
James Whitehead - Class of 1973 - 04/18/23
Danny Mejia - Class of 1976 - 04/11/23
Eddie McCree - Class of 1979 - 04/08/23
James Arsulich - Class of 1975 - 04/06/23
Virginia Irvine Barnard - Class of 1960 - 04/04/23
Bartley Doctor - Class of 1960 - 04/2023
Jerry Lovelady - Class of 1963 - 03/31/23
Beverly Simmons Mehta - Class of 1974 - 03/04/23
Terry Hill - Class of 1960 - 03/03/23

G

erard Uribe

-

Class of 1983

- 03/03/23

Daniel Nystrom - Class of 1964 - 03/2023
Susan Rose Lemke-Baum - Class of 1981 - 02/26/23
William Urban (Vice Principal) - Administration - 02/26/23
Jeffrey Morse - Class of 1974 - 02/20/23
Linda Belcher Johnson - Class of 1965 - 02/19/23
Gregory Roper - Class of 1971 - 02/17/23
Lace Watkins - Class of 1981 - 02/09/23
Donna Foster Westfall - Class of 1965 - 01/29/23
Joe Ham - Class of 1967 - 01/29/23
The School With All The Catchers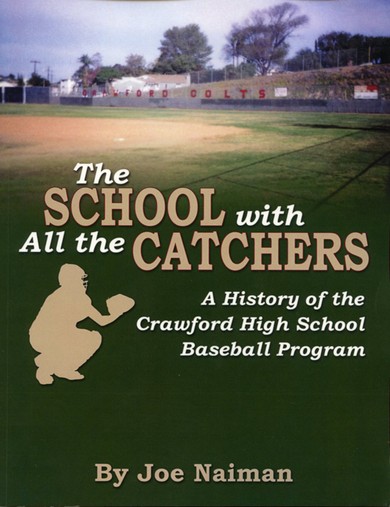 It's here! Joe Naiman, class of 1982, has published his book on the history of the Crawford High School Baseball Program. Covering the years of 1958 - 2007. Currently not available in stores, however, you can buy your copy direct from Joe for $19.95. Contact Joe at 760.458.9827.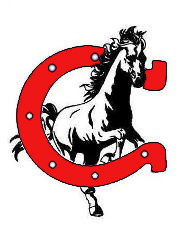 Hey Colts! The Crawford Foundation now meets at 4:00PM on Zoom. This earlier time allows the Crawford staff and others who attend to bridge the gap between school activities and the meeting start time. The Board will continue to meet the 2nd Tuesday of each month (except July, August and December). We welcome fellow alumni who wish to become new members of the Board of Directors. As a board member, you would be helping with fundraisers and special projects at Crawford, as well as supporting the Alumni Association and its events. If you can't commit to our meetings and still want to help, there are subcommittees with various projects that need willing participants. If you are interested in joining either team, please contact us at this email: grestep@cox.net
---